Drift Mandrels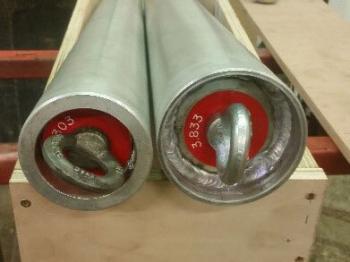 Pipe Drifts are typically used for testing the inside diameter of OCTG Tubing and Casing, or drill pipe, to verify there are no dents, bends or flat areas that would prevent down hole tooling or smaller diameters of pipe from passing through.  Our Drift mandrels are manufactured to API 5CT Specifications or, if the requirement is non-standard, we will make to our customers own specification.
We manufacture drifts from a range of materials including engineering plastics, carbon steel, stainless steel, and aluminium depending on the type of material our customers are drifting, and where in the world these may be going.
Some of the benefits of our drifts are:
High Solvent, Fuel & Oil Resistance
Won't Scratch Expensive Coatings
OD is machined within + .005" machining tolerance unless specified
Custom Sizes and Lengths Available Upon Request
Please contact us for more information and pricing.